Environmental Green Certified Portable Restrooms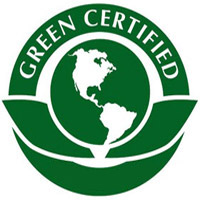 Make a eco-responsible statement for renewable resources by renting green certified portable restrooms for your special event, wedding, outdoor event, party, sporting event, or even your job site.
Mr. Cesspool offers its MA RI and NH customers the latest environmental green certified portable restrooms and related green products in the portable toilet rental industry. We also have fully-loaded, luxury restroom trailor units that are environmentally certified green and available for your special event portable restroom needs.
Our environmental green certified portable toilet rentals are supplied and serviced with eco-friendly cleaning products every step of the way.
Starting with the green products that are utilized while preparing our portable restrooms, to the environmentally green certified cleaning products used during the event rental, and finally with the environmentally-safe sanitizing and servicing of the portable restroom after the event, the experienced professionals at Mr. Cesspool ensure that an ecologically responsible approach is followed every time.
Our environmentally green certified portable restroom rental standards:
We use bio-degradable solvents and cleaning solutions that are non-aerosol, non-flammable, and contain no Butyl, Glycol, toxic chemicals, or other hazardous pollutants
We use non-toxic, alcohol-free, and formaldehyde-free deodorizers in our restroom holding tanks
We use chlorine-free, 100% recycled paper products in our portable restrooms
We use bio-based hand sanitizers in our portable restrooms
We use water-conserving flushing toilets & faucets in our flushing portable restroom units
Green certified portable restrooms are popular at many events
Renting environmentally green certified portable restroom units makes sense for many special events. The most obvious are environmental-themed outdoor events, educational-related events, and federal, state, and local government-sponsored events.
Green weddings are becoming popular with many socially-conscious couples. Charitable events, fundraisers, black-tie events, auctions, corporate events, outdoor concerts, golf tournaments, outdoor sporting events, road races, bicycle races, and marathons are also well-suited for environmentally green certified portable toilet rentals.
Green porta-johns are also perfect for construction sites working on LEED-certified building projects.
Call us for more environmental green certified portable restroom information
Your environmentally conscious decision to use green certified portable toilets sends a message to all of your guests that you care about the environment. Providing green certified portable restrooms at your event guarantees a minimal impact on the environment and our natural resources, and while this small step is only part of a much larger picture, your socially responsible decision to use environmentally-safe portable restroom units is another "green initiative" that will help us clean and protect the environment for future generations.